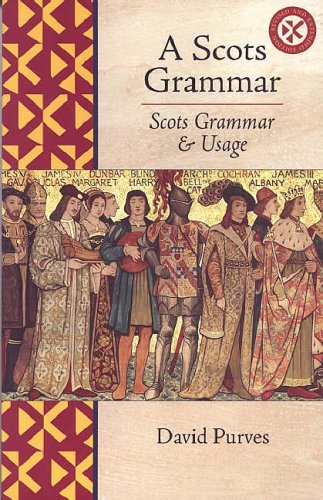 In "A Scots Grammar" Purves tries to establish a case for a form of "correct" or "pure" Scots that he can base his system of grammatical rules on. This is an unhelpful inversion but one that is typical of an academic approach. He argues that the grammars of all languages are based on their national literatures – the language, he claims, represented in its highest form. He is, in effect, implying that languages derive their identity from their literature. This is not the case. They derive it from their speakers, the people….David Purves was wrong because he suggested that there was good Scots and bad Scots. It is all good Scots. And as usual in these cases he was the self-appointed judge and jury.

William Hershaw
Purves is attempting to take possession of Scots, to put a fence around it. But as Tom Leonard also wrote, all living language is sacred, it carries a heavy responsibility to communicate truth and therefore must not be twisted or appropriated in this way. Especially so in our contemporary world of "alternative facts", fake news and internet conspiracy theories. A better way of thinking about it might have been to try to demonstrate how our language, our syntax, our word choices reflect the way we perceive ourselves and our existence within our environment – our culture, history, people, landscape. A kind of psychic or karmic grammar if you like. A much harder thing to do.
Interesting, but this type of post-modern narrative predated Purves, and seem to me equally elitist and disempowering.