Still 'guisin' despite waa tae waa merkatin o 'trick or treatin'.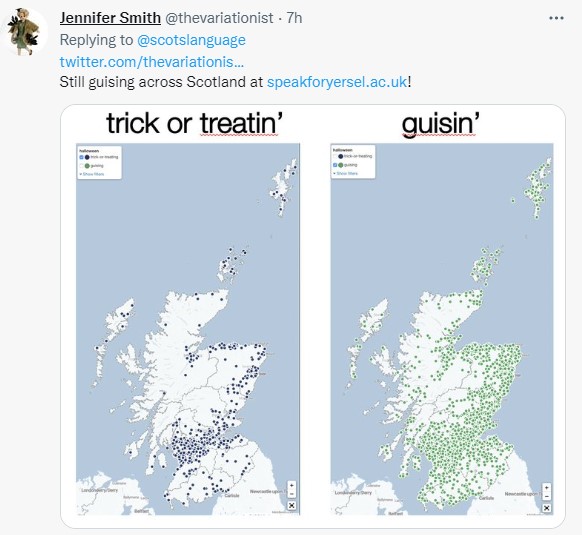 Aw ye need tae knaw, frae the Scots Language Centre.
Oor Vyce, a group consisting of activists from academia, the arts, media and politics, is arguing that the Scottish Government should emulate parts of existing Gaelic policy to put in place a similar public body for Scots. Gaelic currently has Bòrd na Gàidhlig, a public agency created in 2006 by the previous administration to secure the status of Gaelic. The board has an annual budget of more than £5 million. Oor Vyce says that a board comprised of experts and stakeholders would be better placed to create "a national, strategic approach to Scots" and insulate the language from changing political circumstances.
From The Times (ahint paywa).