Mike Small in the Scots corner vs  Alex Massie in the Panloaf corner.
… ding ding, saiconts oot….
So farewell then, Liz Lochhead, whose term as Scotland's national poet, or "makar", has come to an end. I doubt I am alone in failing to recall any of the poems you wrote while occupying this post but then, and perhaps you will agree, the poetry was only a small part of your remit.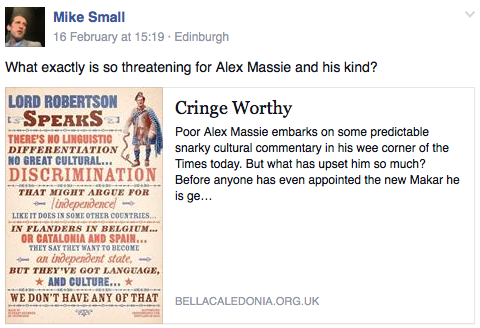 http://bellacaledonia.org.uk/2016/02/16/cringe-worthy/
Michael Hance Weel, actually, 1.5 million fowk speaks Scots. That's whit the census in 2011 tellt us. Mibbe they were jist makkin it up…..